We must create a new tag for minute generation. This tag will include all open tasks related to that meeting type in minutes. This way it's easier to include all open tasks from earlier meetings in the minutes.
To make use of this feature you have to do the following.
Edit your custom minute template in Microsoft Word. If you don't have it, make a custom template first via the menu 'Branding'. In the current default template there is a Task field. You can either change that one, or copy it and update the new field.
Select the field by just clicking on it anywhere. It will show a box around with 3 dots.
Go to the developers tab. If not visible make sure you have it added to the ribbon via settings.
Click on properties.
Set the label field to "OPENMEETINGTYPETASK" (capitalization matters!).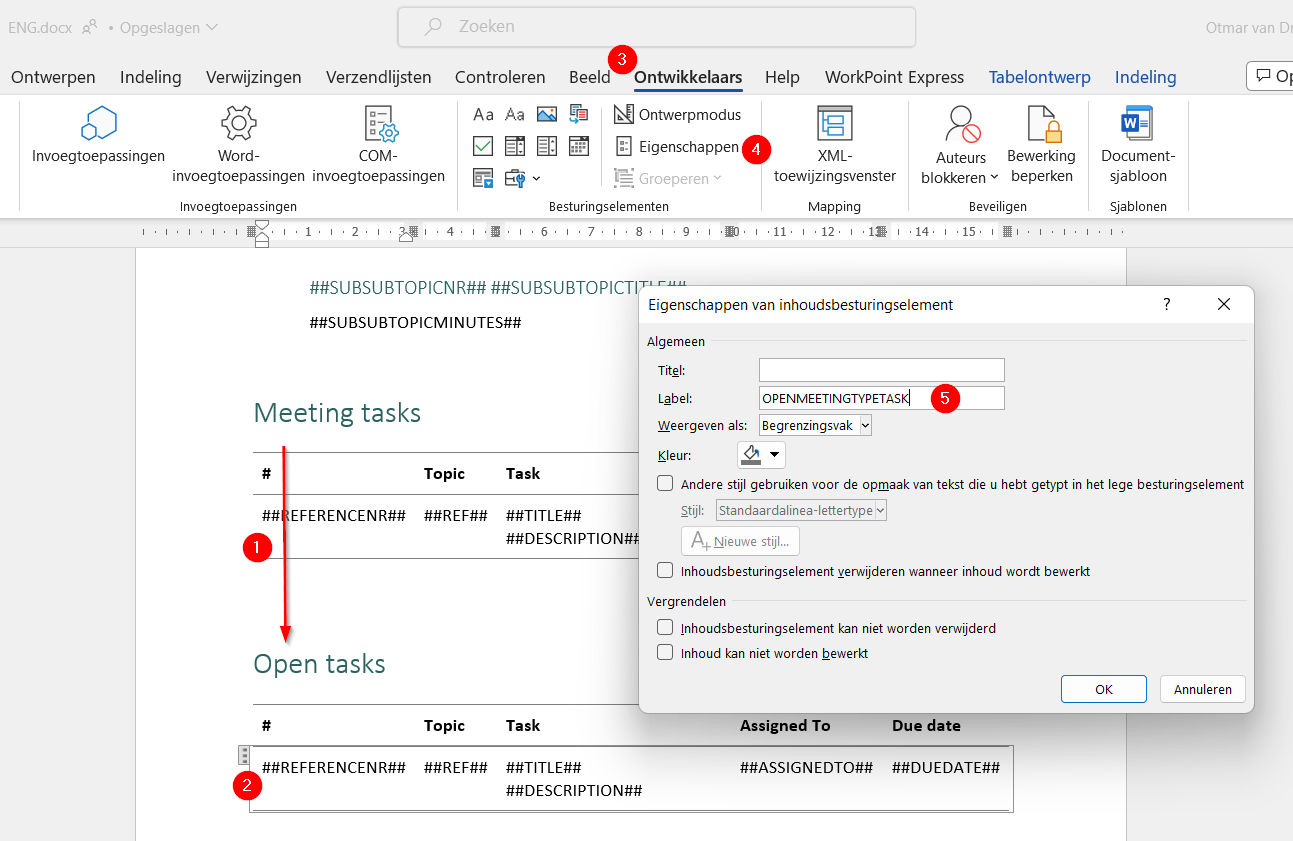 This is all that's needed. The list will now be populated with tasks with open status related to the meeting type.