To make decision-making and reporting efficient, in Indeqa you can easily add tasks and decisions to the meeting.
It is possible to create tasks and decisions per agenda item. Tasks can be assigned to one or more persons, including an end date. Provide your decisions with a decision date and keep control of the follow-up of your tasks by means of the status display.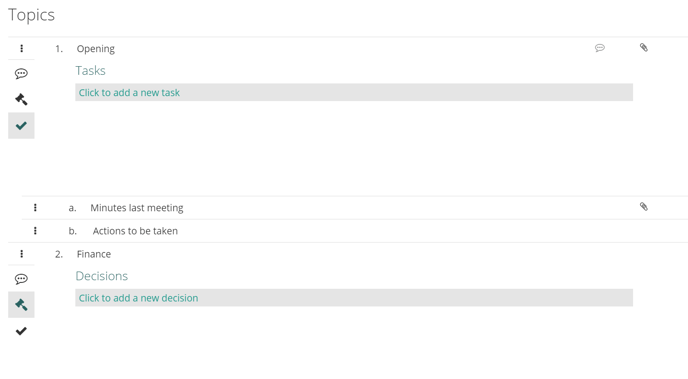 Tip: Use the task or decision list to get an overview of all open tasks or decisions taken. In this list, you can then add filters or export the tasks and decisions to Excel.