When creating a meeting, it is very easy to add documents from SharePoint to an agenda item.
When you add a meeting document from a SharePoint location, the document is copied to the meeting and also converted to pdf. In this way, participants can take notes during the meeting and the source file remains intact.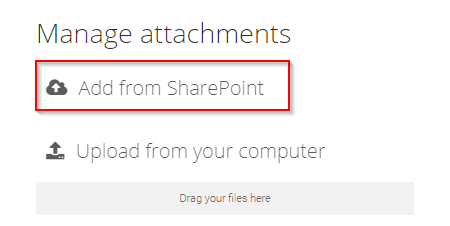 Information: The source file of your meeting document remains unchanged at the SharePoint location. If you want to make substantive adjustments to the document, you have to do that in the source file. You can then publish the new version of the meeting document. The old versions will be retained because of version control.